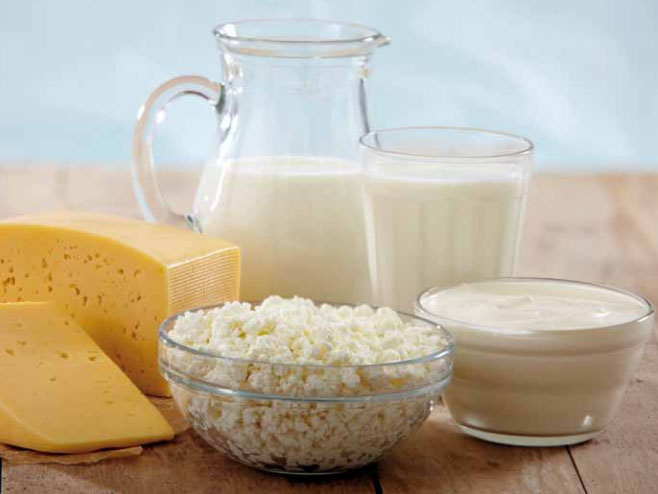 FT-NIR spectrometer is a fast and effective tool for the analysis of common parameters in milk.
FT-NIR Quality Control of Milk
       Milk is the starting point of any dairy product and is one of the best controlled food products in the world. The composition of milk is changing from season to season and even from cow to cow which makes a comprehensive quality control necessary in order to subsequently obtain high quality dairy products. FT-NIR spectroscopy is a fast and effective tool for the analysis of common parameters in milk like fat, protein, lactose, TS or SNF content. 
       Commonly, dedicated analyzers are used based on mid infrared technology with transmission flow cells. Because of the high sensitivity of mid-infrared to water, a narrow cell with 25 μm pathlength is used. In such small dimensions milk is a heterogeneous emulsion of fat in water and an ultrasonic homogenizer is required to reduce the size of fat droplets especially in raw milk. Overall FT-IR based milk analyzers are working well but the complex instruments have noticeable maintenance costs.
       In the past NIR was used in routine exclusively for analyzing finished milk products like cheese, yoghurt and liquid milk products. Recently more and more interest is shown in the analysis of milk by NIR in order to utilize only one instrument in the laboratory for all kind of samples. NIR instruments are an alternative in general as a back-up for the FT-IR based milk analyzers or for small companies to invest in only one instrument.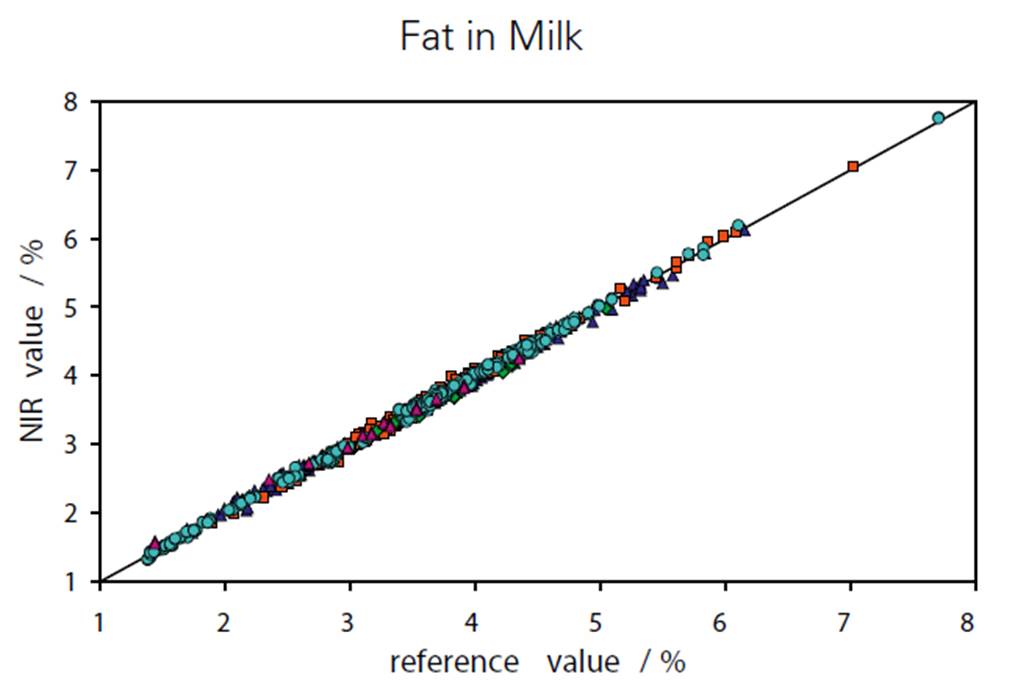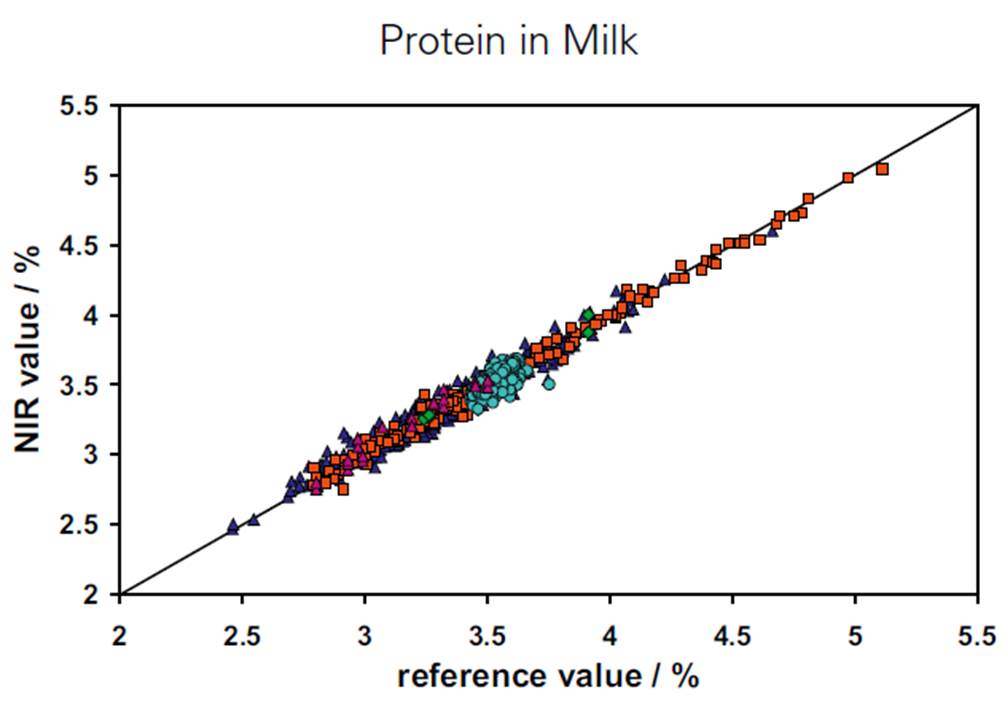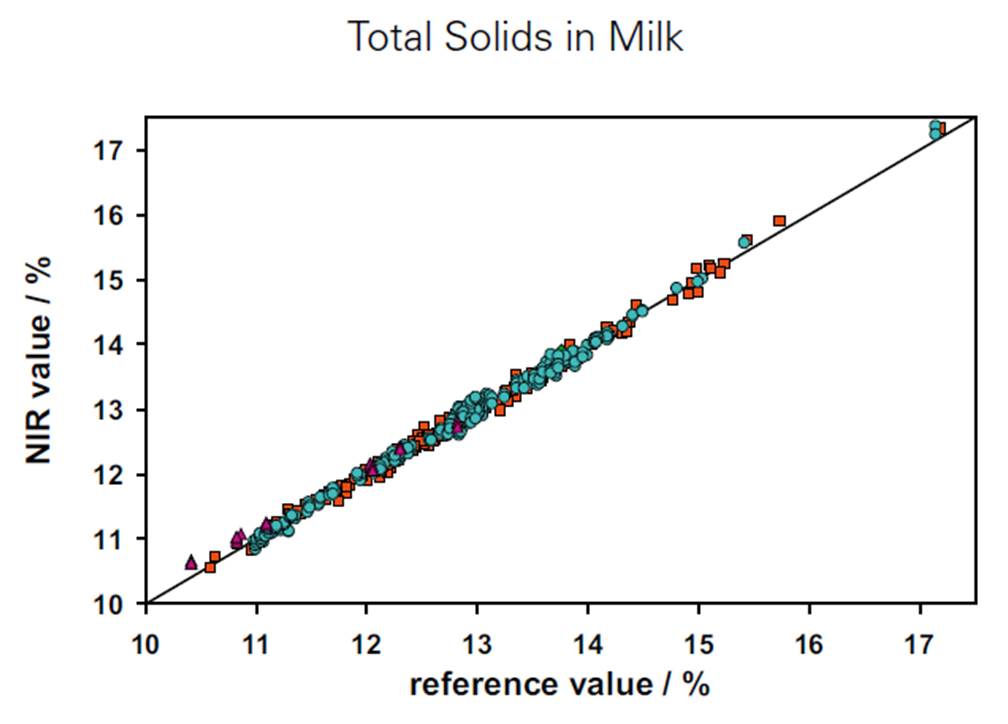 The different colors of the dots represent samples from various countries all over the world.
Credit : Bruker Co., Ltd.