Quality Control of Meat and Sausages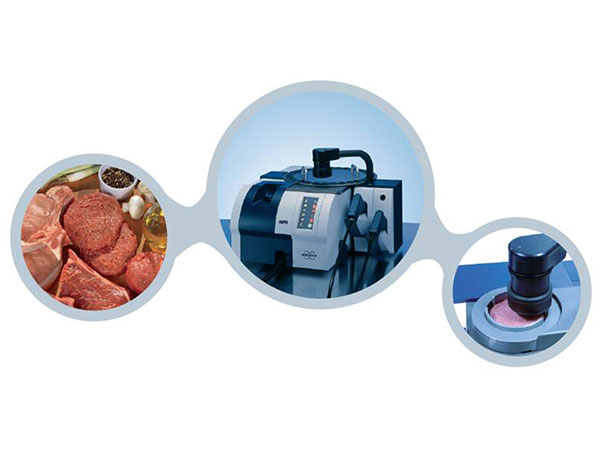 The MPA evaluates your sample and displays results for protein, fat, moisture and salt content simultaneously.
Quality Control of Meat and Sausages
       Meat comes - like all natural materials - in a wide range of compositional properties. For the meat industry it is essential to know the composition of raw meat and other ingredients in order to adapt the recipes for a high quality production of sausages, salami or other types of meat products. In addition, the testing of the finished meat products before delivery to the end customer is a crucial step for consumer satisfaction.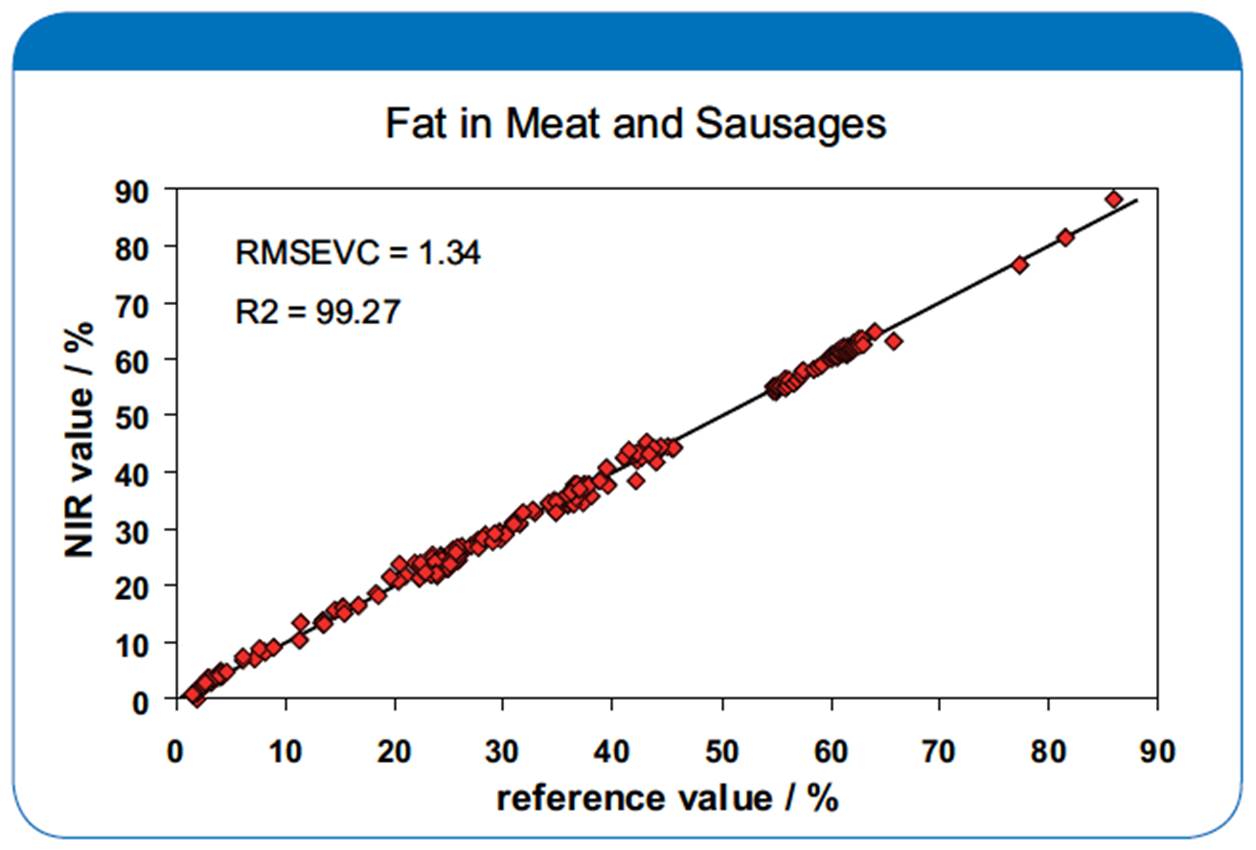 Bruker Optics MPA is an easy to use FT-NIR spectrometer, which helps you analyze with little to no sample preparation the composition of your sample. No glassware is used for the measurement, making it a safe technology. The meat or sausage is filled in a disposable polystyrene petri dish and placed on the instrument. At the push of a button, the MPA evaluates your sample and displays results for protein, fat, moisture and salt content simultaneously and in less than a minute.
Benefits of FT-NIR technology:
- Optimized product quality
- Savings on raw material
- Increased productivity
       Typically, the more specific a calibration is, the more precise the results will be. Below are two examples listed for a combined meat and sausage calibration as well as for low fat ham only.
Meat and Sausage Calibration Results:
- Protein 2.7 - 28.0% ± 0.73%
- Fat 1.5 - 85.9% ± 1.1%
- Water 22.9 - 74.5% ± 1.1%
- Salt 1.7 - 5.0% ± 0.17%
Low Fat Ham Calibration Results:
- Protein 72.1 - 74.5% ± 0.19%
- Fat 1.5 - 4.6% ± 0.20%
- Water 72.1 - 74.5% ± 0.19%
- Salt 1.8 - 2.5% ± 0.12%
Bruker Optics can look back on 30 years of experience in developing and producing optical spectrometers. Our experience is your benefit:
Application Support
       Bruker Optics is staffed by scientists and engineers that have an indepth knowledge of instrumentation and applications. Our product specialists are available to assist you with method development either remotely or in your lab. FT-NIR application scientists will assist you in the selection and use of sampling accessories, choice of optical components and software operation. We offer customized instruction and support packages to fit your needs.
Service and Maintenance
       Bruker spectrometers are intended to provide years of trouble-free operation, but should a problem occur a network of Bruker companies and representatives around the world are ready to respond to your needs. Professional installations and a high standard of post-delivery service are commitments Bruker makes to each of its customers.
Training
        Customer training courses are held on a regular basis for the benefit of the FT-NIR instrument users. Both technical and software (e.g. OPUS/IR, IDENT, QUANT) practice seminars are offered. Customized on-site training is also available from our staff of FT-NIR specialists.
 Credit : Bruker Co., Ltd.