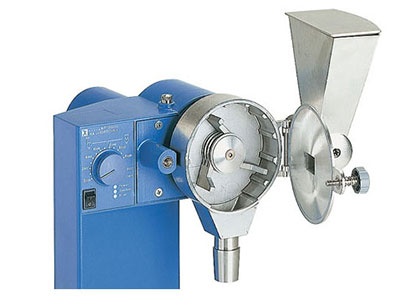 Mills
IKA introduces the world's first disposable grinding system for safe, instant and precise milling results. Its unique and compact design makes the unit space saving and ultra-portable. The disposable grinding chamber eliminates the possibility of cross-contamination and saves you cleaning costs and time. Convenient and safe to use while assuring high safety and reproducibility to cover a broad range of applications. The ability to cool the sample with dry ice expands applications tremendously. During development of the mill, particular emphasis was placed on user safety.

For crushing brittle, hard materials such as minerals, building materials up to Mohs hardness 6. Before being discharged, the ground material passes through a sieve. This sieve is interchangeable and available in different hole sizes (not incl. with delivery). The ground material can then be collected using an NS 29 standard ground vessel.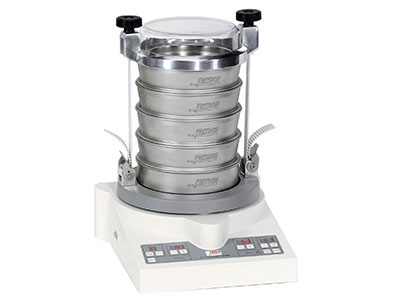 Sieve Shakers
The FRITSCH sieve range is the focused answer to all typical sieving tasks in the laboratory: three well-conceived instruments for every application, with FRITSCH concepts that make the work simpler and faster – easy to operate, reliable and long-lasting. For dry, wet and micro-precision sieving, with extensive accessories and the modifi ed analysis software AUTOSIEVE. Typically FRITSCH!
FRITSCH SIEVE SHAKERS: CONVENIENT, PRECISE, RELIABLE
Dry, wet and micro-precision sieving
Simple, ergonomic operation
Fast, reproducible results
Sample quantities between 0.05 g and 15 kg
Sieve diameter from 100 mm to 450 mm, mesh widths from 5 μm – 125 mm
Can be used as testing equipment in accordance with DIN EN ISO 9001
Automatic sieve evaluation with the extensive FRITSCH software AUTOSIEVE