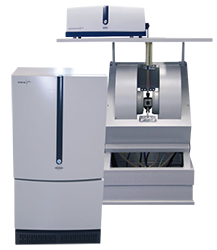 Electron Paramagnetic Resonance (EPR): EMXplus
Embodying a new EPR philosophy

The EMXplus™ is the next generation of the successful Bruker EMX spectrometer line embodying Bruker's innovative EPR analysis philosophy.
The EMX is well-known for its premium performance in routine EPR research.
The new design of the EMXplus™ reflects Bruker's dedication to the heart of an EPR spectrometer's purpose: the analysis of the sample. Simply switch on the EMXplus™ to start your EPR endeavour.