The GLOBULYSER for testing homogenizer efficiency is an easy-to-use "stand alone" analyzer for the determination of the mean fat globule size in milk and liquid milk products as well as in dissolved milk powders.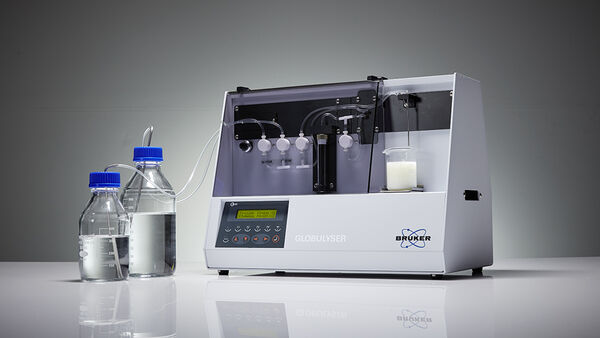 Raw milk is inhomogeneous and contains relatively big globules which tend to aggregate leading to creaming effects. During the homogenization process, the particle size is adjusted to a required level. The GLOBULYSER is able to analyze the homogenzer efficiency by measuring the mean size of fat globules in milk, liquid and powdered milk products within minutes and helps to optimize dairy process plants.
Key Benefits
Secure and adjust shelf life of products
Save energy by controlling the efficiency of industrial homogenizers
Easy-to-use
Results are independent of operator
Fast measurement time
Excellent cost/performance-ratio
Solutions for the Dairy industry
The GLOBULYSER has been developed for analyzing mean fat globule size of all long shelf life products, like UHT milk, condensed milk, pasteurized milk, a mixture of milk fat with vegetable fat as well as dissolved milk and cream powder.